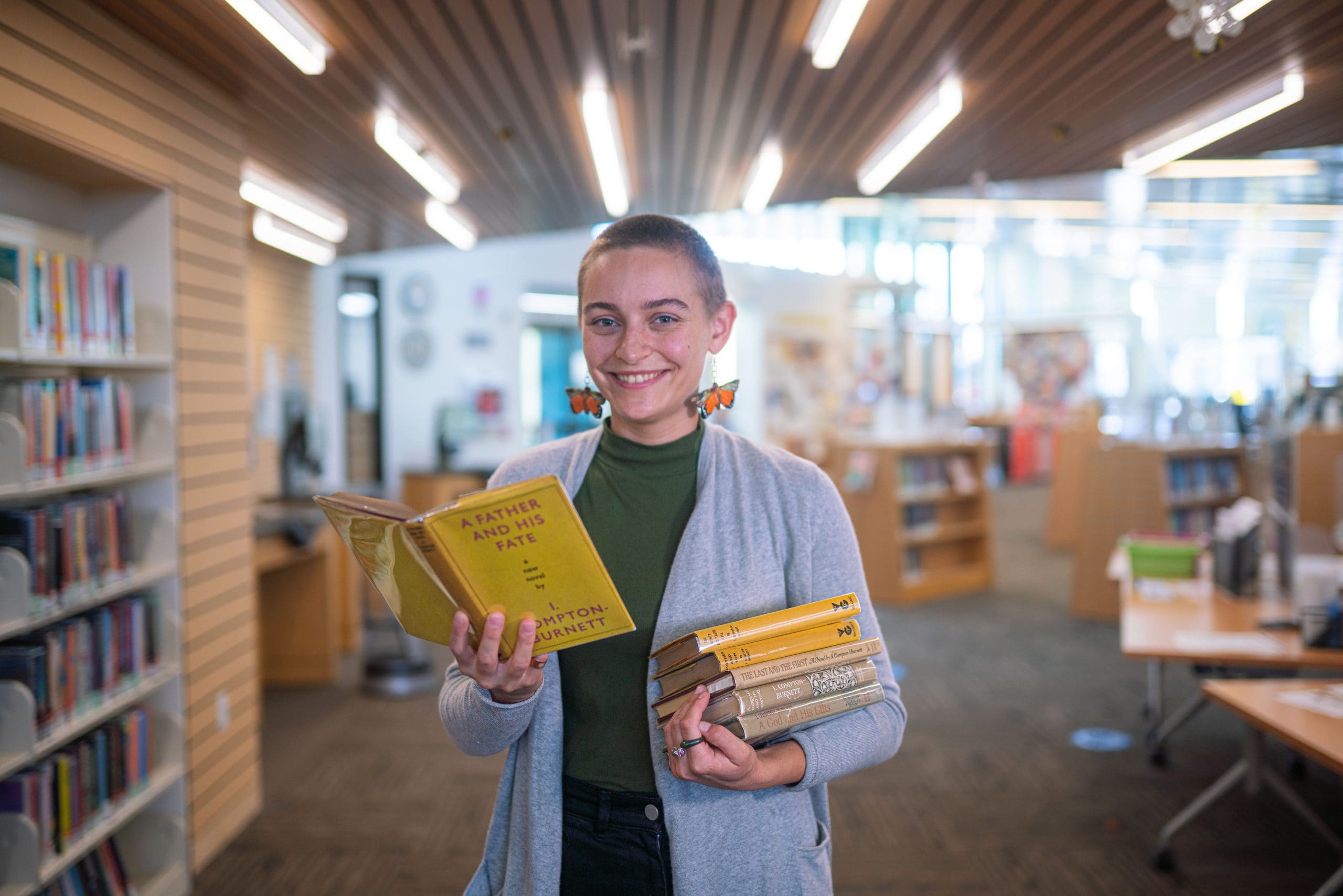 Kalie reads all sorts of books, but she only recommends the ones she really enjoys. She loves both contemporary and classic literature for adults and is particularly enamored by novels that focus on the lives of women. Obscure, witty novels by English authoresses with an element of dry humor are a sweet spot. Quirky or strange fiction, or fiction with an element of the weird or the gothic, is particularly appealing to her. Mood and quality of writing are important. She also reads a lot of LGBTQ+ fiction and nonfiction, including some teen and juvenile titles, and the occasional lesbian romance. When she wants to escape, Kalie reads mysteries and thrillers that are creepy and hard to put down. She would be happy to create a personalized list of books for you. Click on the images below to see some of her favorites.
Kalie's Recommendations
Gothic, horror, fantastical and/or books with a strong mood. Not necessarily actual thrillers.
Some of my favorite fiction and nonfiction books with a LGBTQ+ theme.