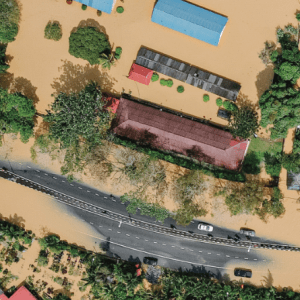 It's no secret that Northern California has been PUMMELED by a series of devastating, back-to-back rain storms. In a three-week time span, our state was drenched by 32 trillion gallons of water. Unfortunately, only about 230,000 homes and other buildings have flood insurance policies, which are separate from homeowners insurance policies. 
If you are trying to figure out how to get repairs and remediation for damage your home may have sustained, here are some suggestions:
Tax Relief:          

Californians are now eligible to claim a deduction for a disaster loss and will have more time to file their taxes. Residents and businesses in Alameda County who have been affected by severe winter storms, flooding, and mudslides are eligible for tax relief. Check the CA.gov website for more information.
Also: To help alleviate some of the stress many have endured during this trying period, the FTB has extended the filing and payment deadlines for individuals and businesses in California until May 15, 2023.

California Flooding Home Cleanup Hotline: If you need assistance with damage from flooding, call 844-965-1386 to ask for help. You will be connected with volunteers from local relief organizations, community groups, and faith communities who may be able to assist with:        

Cut fallen trees
Drywall, flooring & appliance removal
Tarping roofs
Mold Mitigation 
All services are free, but service is not guaranteed due to the overwhelming need. This hotline will remain open through Friday, January 27, 2023.