Mobile Library Interest Form
Thank you for your interest in having a mobile library visit your location on a regular basis! Please be advised that though we do not currently have openings in our schedule, we re-assess the bookmobile schedule (on a yearly basis) to fill any open spots. We will evaluate each application to see if it meets logistical considerations, such as integration into schedule, geographic location, ease of parking, and number of people potentially served. Please fill out as best as you can and we will follow up with you via email or phone for additional information if your location meets our criteria for an upcoming opening. Thanks for your patience. We look forward to the opportunity to serve you.
"*" indicates required fields
FAQs
Starting in Fall 2020, we will have limited mobile library services in line with county guidelines at select locations. We hope to continue rolling out additional levels of service as we progress through our phased reopening plan. Check our online calendar where we will add our public stops with details.

We operate very similarly to your Community Library, although we do not offer printing or computer services. All you need to check-out materials is an AC Library card. If your card is expired or you need a new or replacement card, we can help you on the Mobile Library, with or without an ID. If you do not have an ID, we can issue a welcome card with limited borrowing privileges.  

Yes, you can return Mobile Library items to any AC Library location. If you need to return items that you checked out at one of our Community Libraries, we can accept them on the Mobile Library.

In general, all items are due back on the date of our next scheduled stop.

Please give our office a call at 510-745-1477 or contact us through AskUs so that we may assist in placing items on hold for you.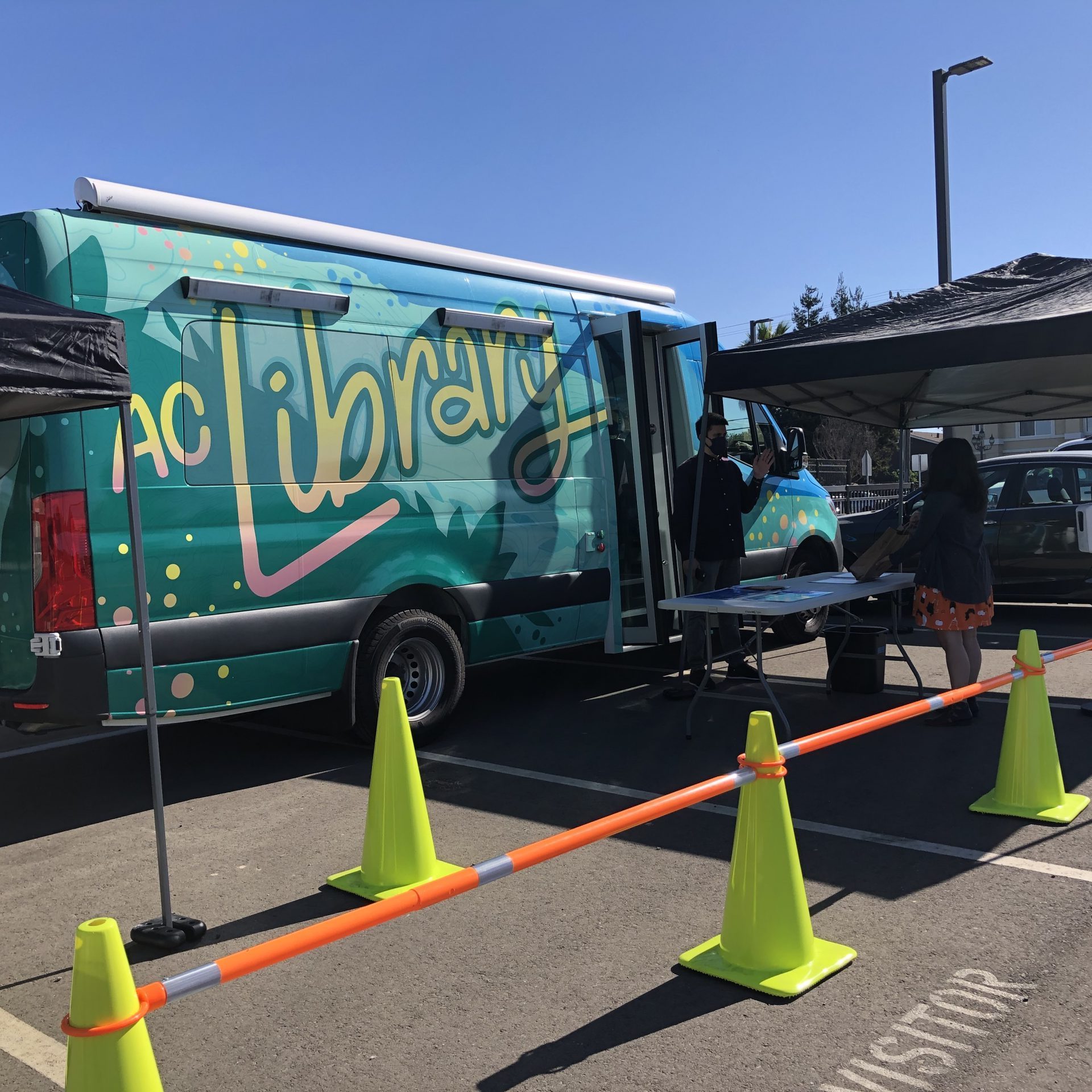 Public Mobile Library Service 
Both Poppy (Mobile Library Van) and Redwood (Mobile Library Bus) will be making their appearance in neighborhoods across the county in order to deliver library services where they're needed most.  
Due to the COVID-19 pandemic, all previous Mobile Library stops have been suspended. We are currently offering limited services in select locations at this time. We will update this page when we resume full services with our Mobile Libraries. Please contact us if you are interested in having modified services at your site or neighborhood during the COVID-19 pandemic.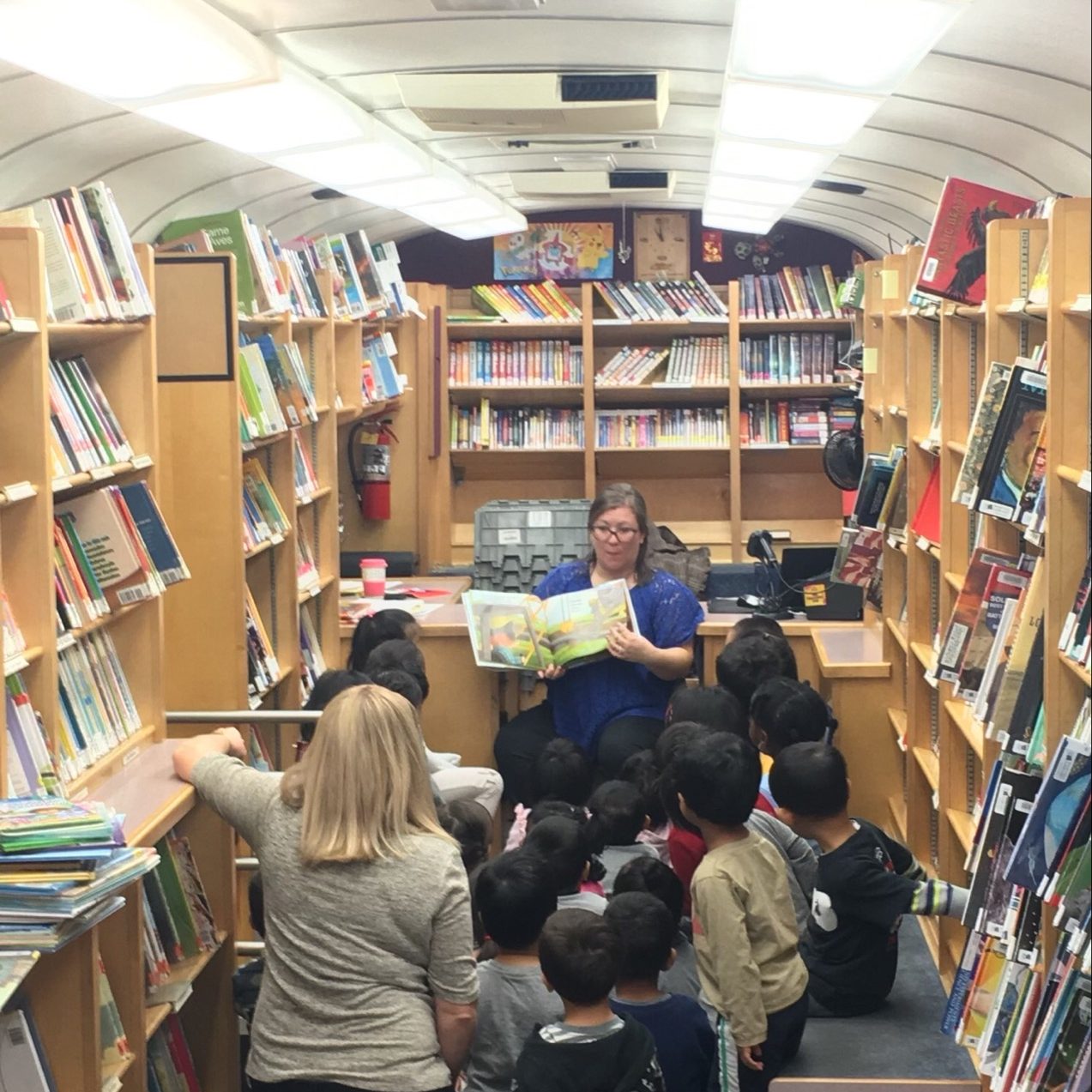 Partnership Programs
Through our School Partnership program, we bring library services to students and teachers. We also provide services to after-school care facilities and summer camps. 
At our Preschool Partnership program, we provide a storytime experience onboard our 40ft Mobile Library. Children get a chance to select books and teachers check-out library materials for use in their classrooms.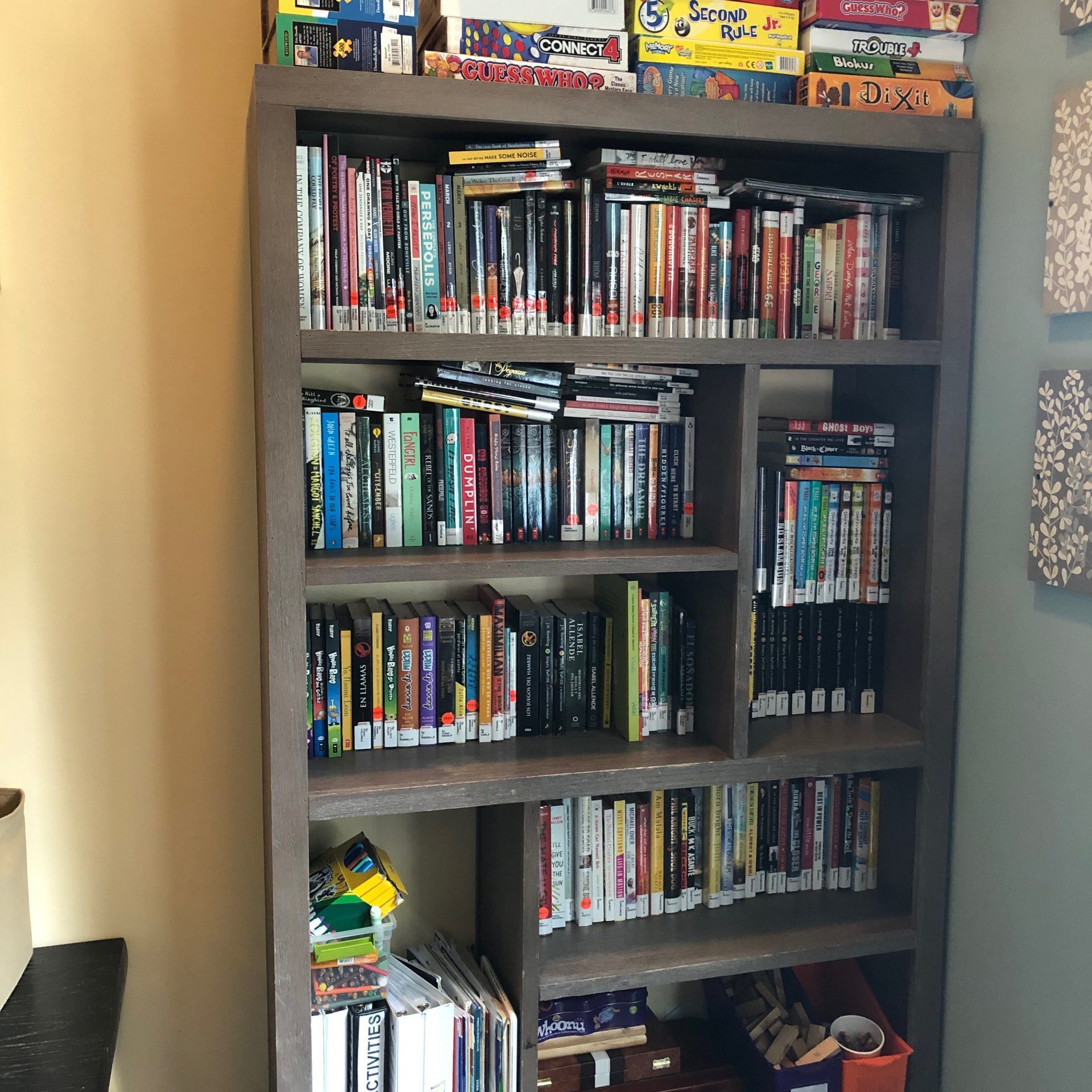 Outreach Libraries
We partner with other service-providing organizations or institutions to provide outreach libraries (mini-library collections) that serve as a resource to those organization's clientele while in use of their facilities. If you are a service provider and would like to be considered to house an outreach library at your site, please contact us.  
Named after two icons of the California native landscape, Poppy and Redwood are our stunning new vehicles.
Redwood
Redwood offers a larger than life library on wheels experience. At 40 ft long, it houses approximately 7000 books and its spacious layout allows us to serve 10-15 members or a classful of students at a time.  
Poppy
Poppy is our smaller more agile outreach van. It holds nearly 1000 books, a wheelchair lift for ADA access, and has the size and flexibility to maneuver in more densely populated areas.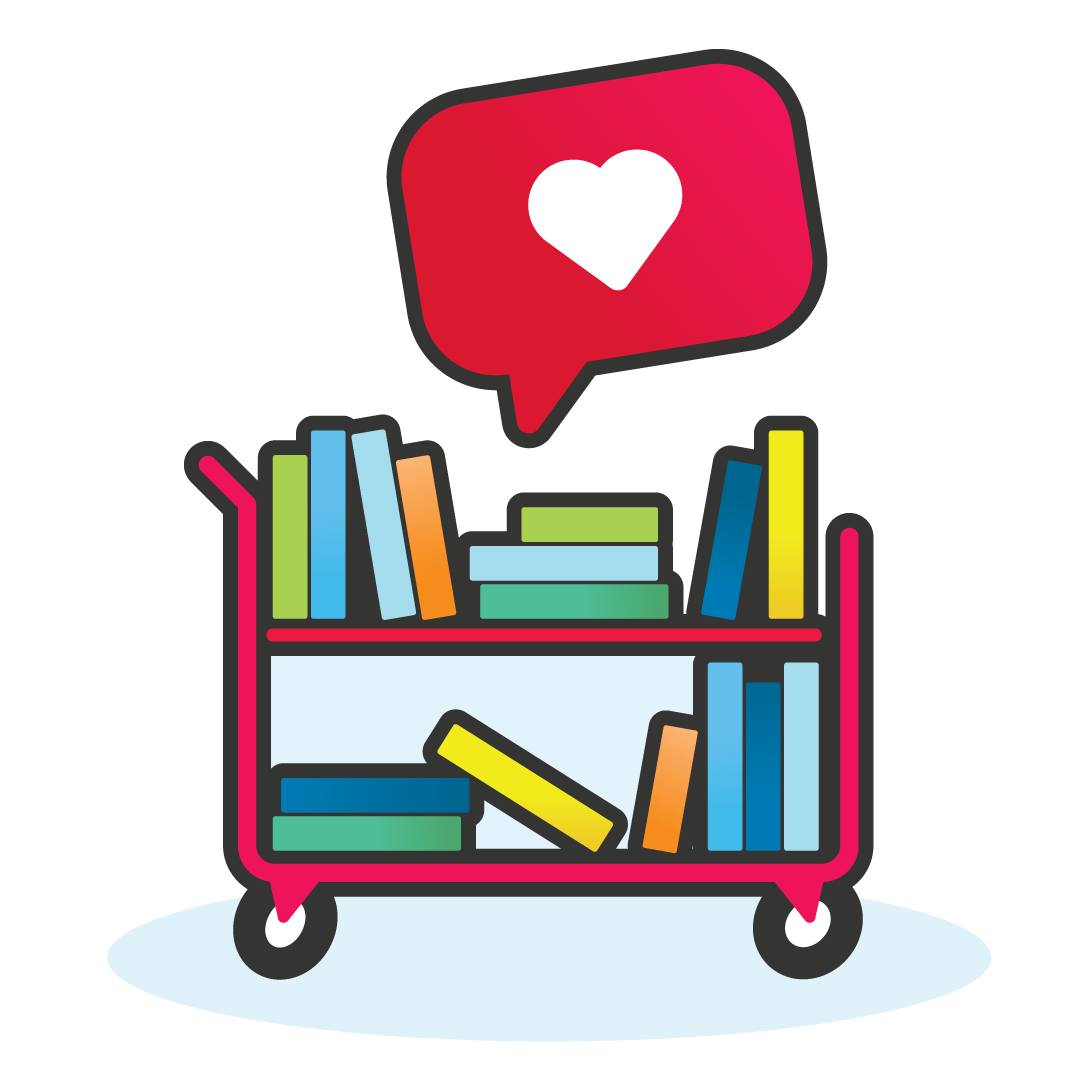 For over 70 years, we have provided mobile library services to underserved areas of Alameda County and residents without the ability to access branch libraries. We are proud to continue the bookmobile tradition into 2020 and beyond with a brand new fleet of vehicles that will allow us to adapt to the changing needs of our growing communities. Through our targeted services, we support schools, preschools, and neighborhoods with limited access to books with a vision of delivering happiness at every turn.