Summer Adventure is the reimagined Summer Reading Game!
Won't you come adventuring with us?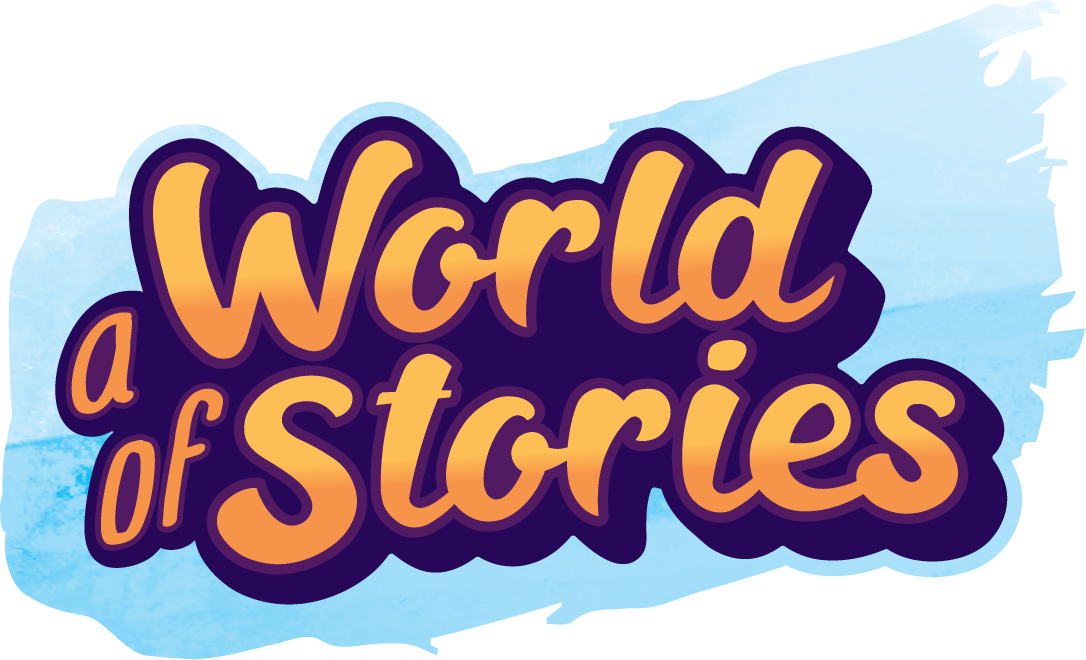 Welcome!
Alameda County Library invites people of all ages and abilities to come along for our 2021 Summer Adventure, the reimagined Summer Reading Game. Join us for a World of Stories, to create, explore, connect, and learn your way to a book gift and other exciting prizes. We all have stories to tell, no matter how young or old we are. Everyone around us has stories too. This summer is all about expressing and sharing our stories in new and creative ways. The Adventure Guide has plenty of activities for all to enjoy. We hope you will find ways to surprise us, too! Won't you come adventuring with us?
No related upcoming events.
Have you heard of forest bathing? Read along with Sheryl's personal account of exploring the practice and then give it a try yourself!
Tap into your inner artist and let nature be your guide! Adult and teen readers find creative inspiration by exploring the world around you.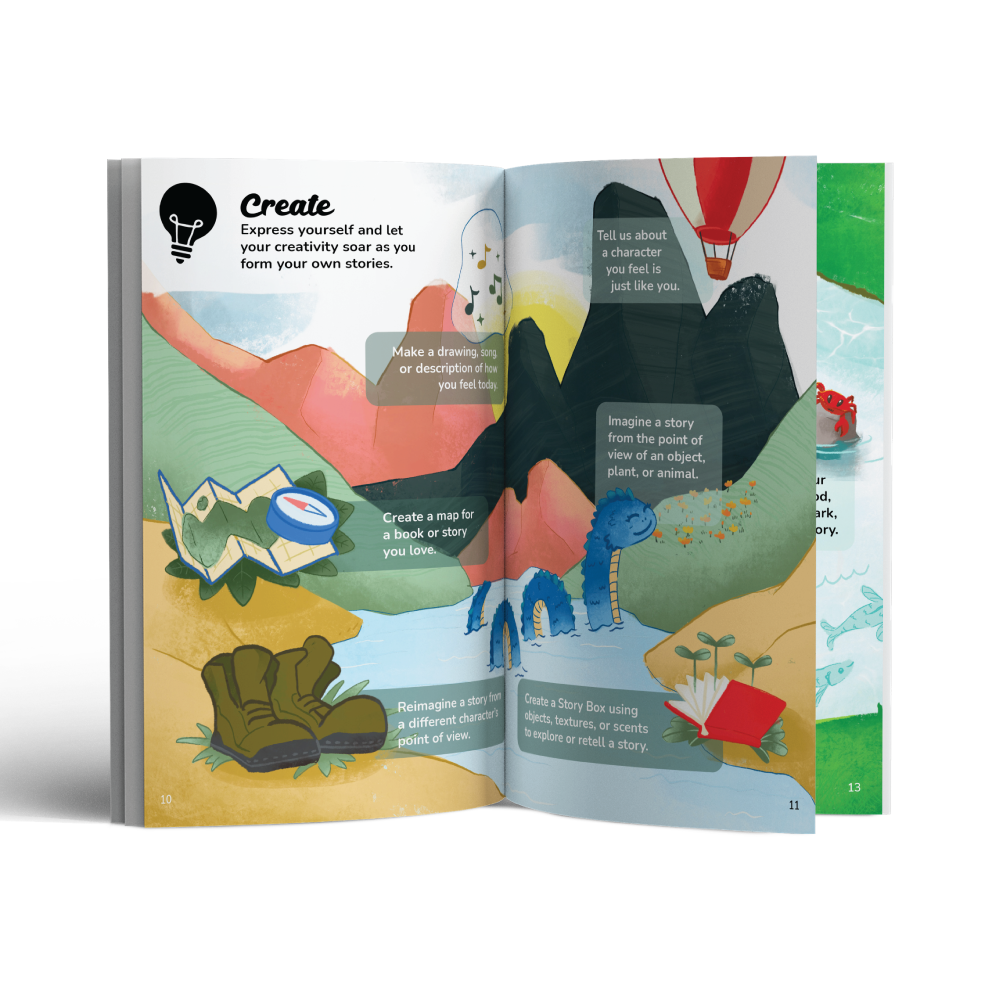 Pick as many activities as you want in this guide to find your own path through the adventure. You can interpret, present, and create them in your own way! These activities can be adapted for all abilities and there are no wrong answers.
In addition to the activity options, we encourage you to:
| | |
| --- | --- |
| | Remix or reinterpret submissions from other adventurers in the Story Showcase (aclibrary.org/summer). For example, if someone submitted a drawing you love, recreate it as a video, poem, or story, etc. |
| | |
| --- | --- |
| | Surprise us by creating your own activity related to the theme of A World of Stories. |
| | |
| --- | --- |
| | Read anything you like as an activity, including having someone read to you. |
If something inspires you to try it in your own way, we'd love to see it! Submit your version too.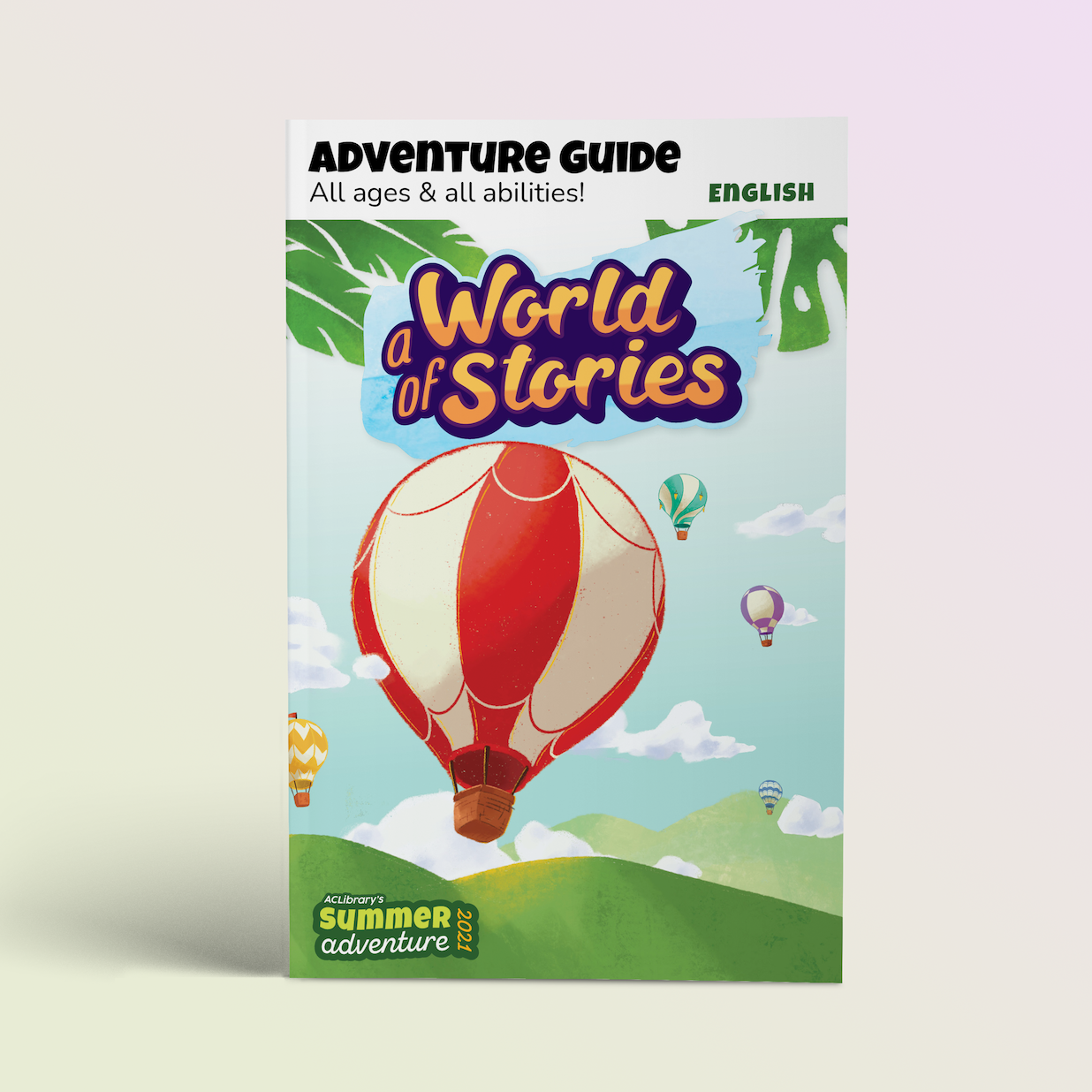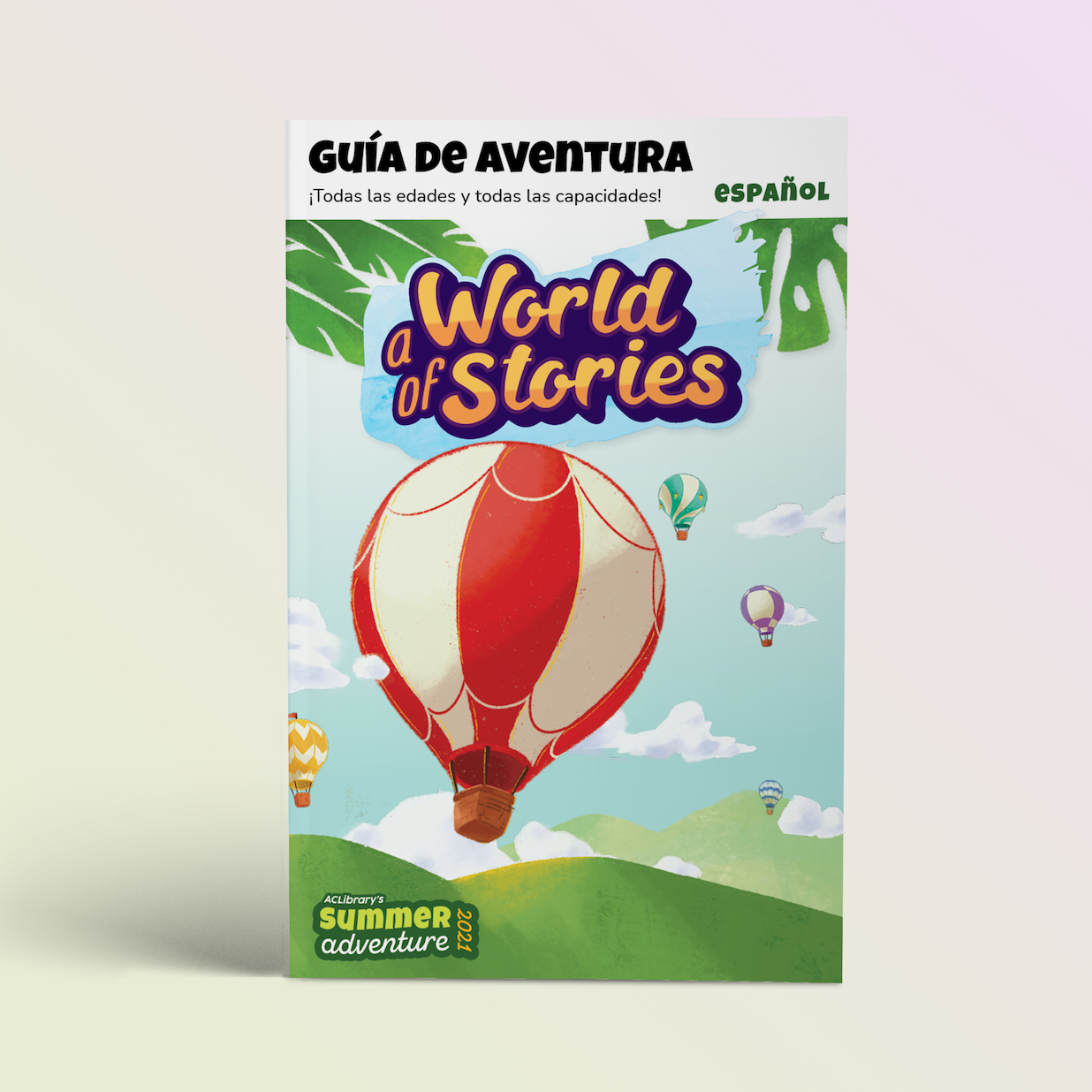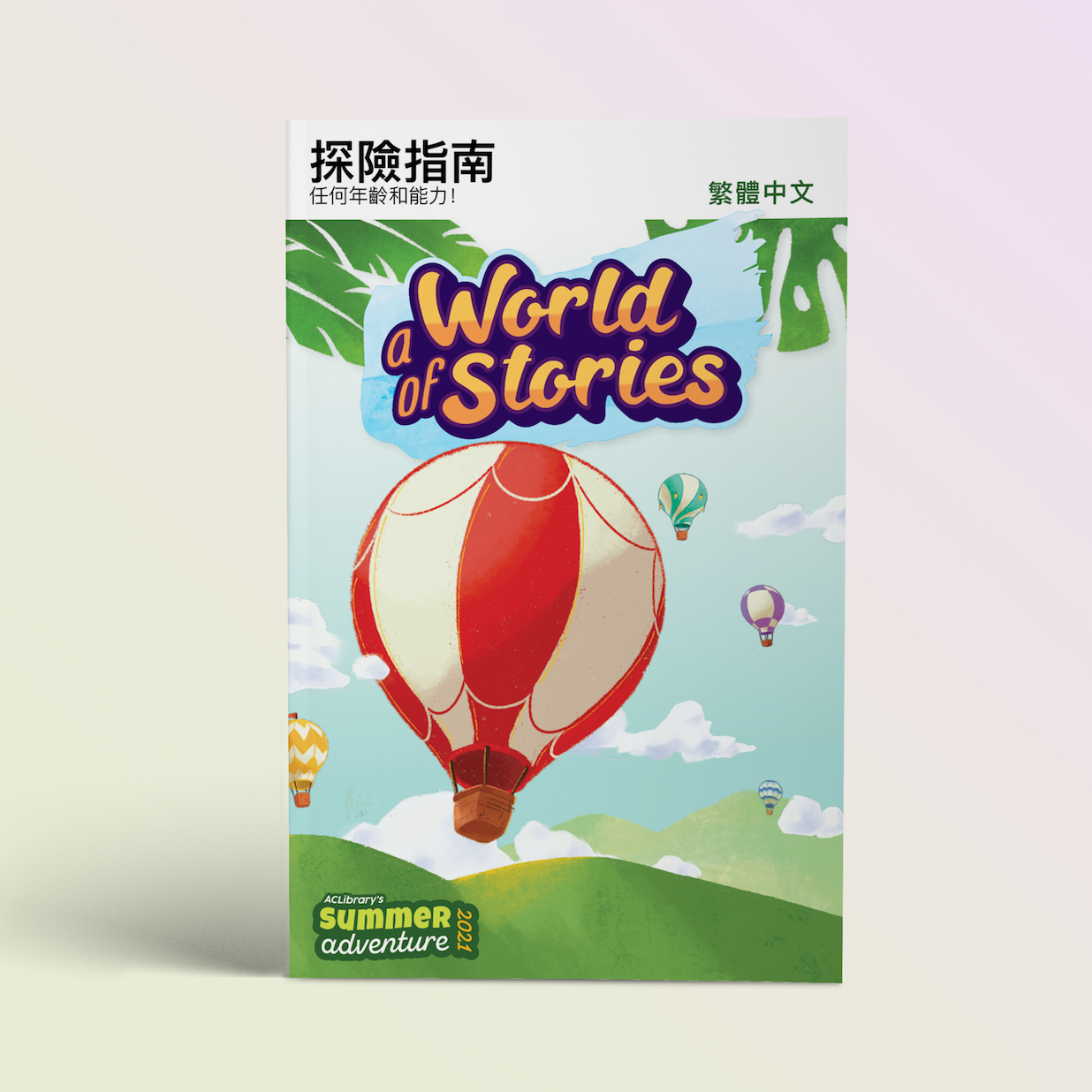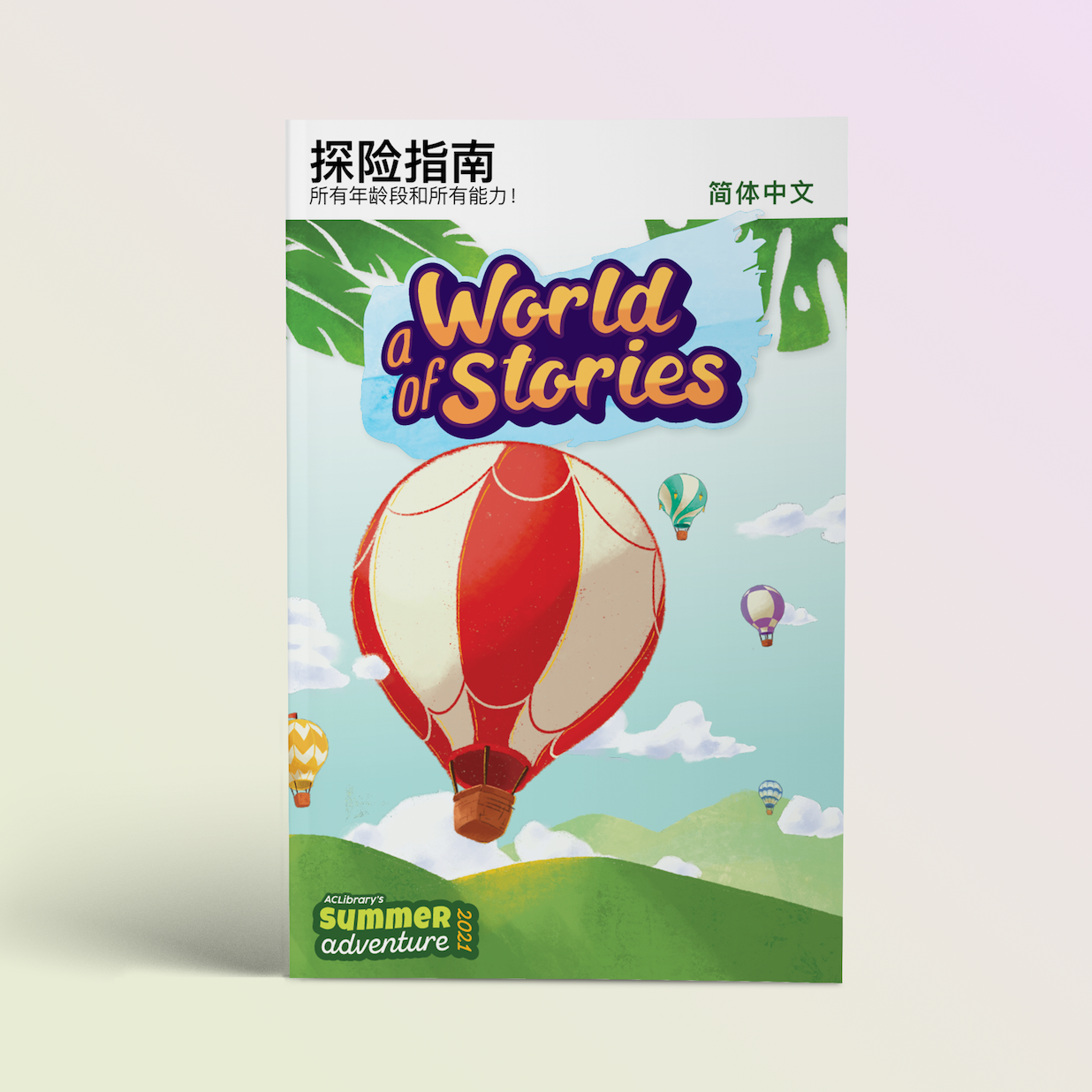 Community organization request for Adventure Guide bundles
To help raise awareness we are offering free bundles of these Adventure Guides to Alameda County departments and local community organizations to distribute to the families they serve.
We will contact you to go over details and availability before the order is completed. Please note that orders of Adventure Guides come in packages of 50, and there is limited availability. Printable guides can also be downloaded for free.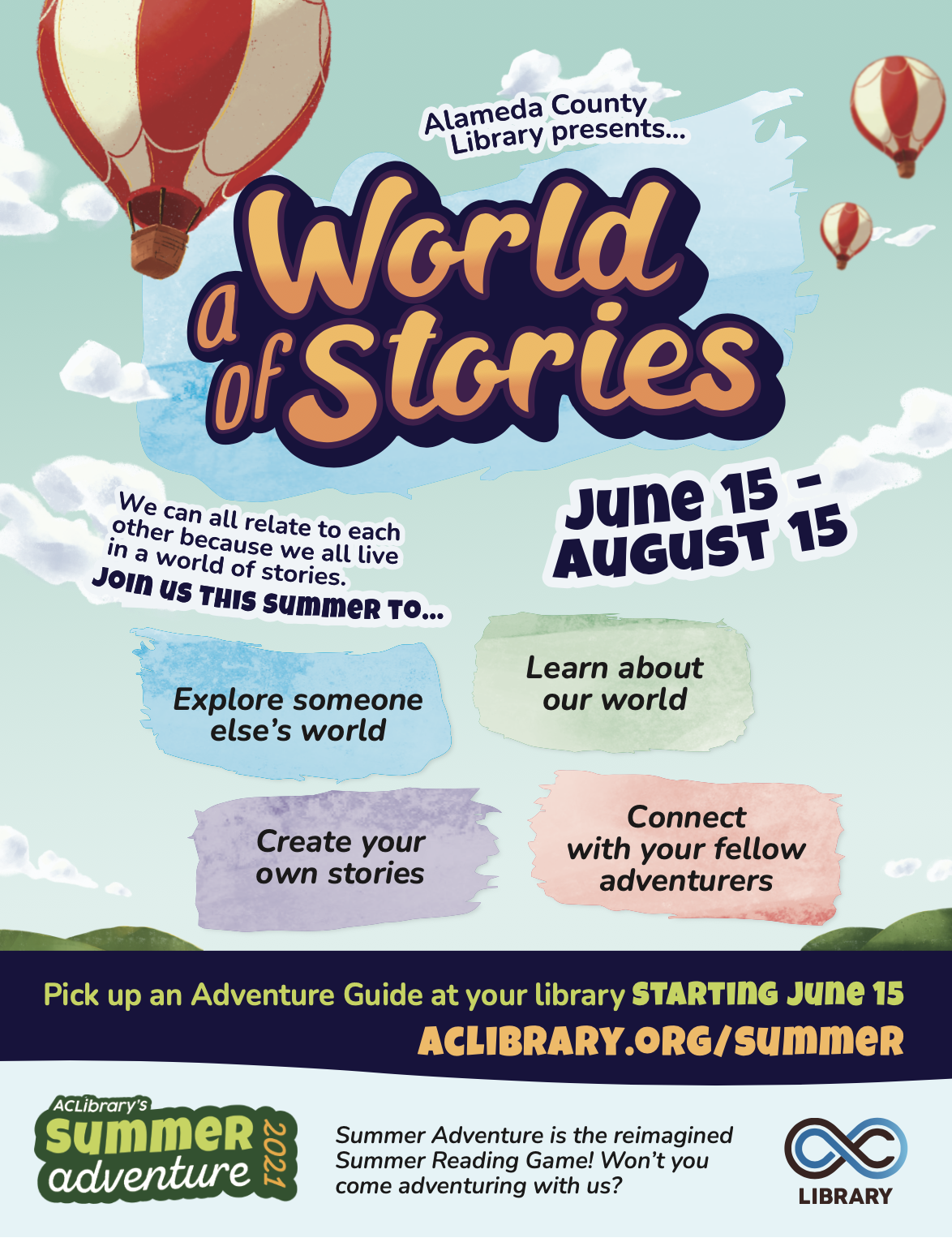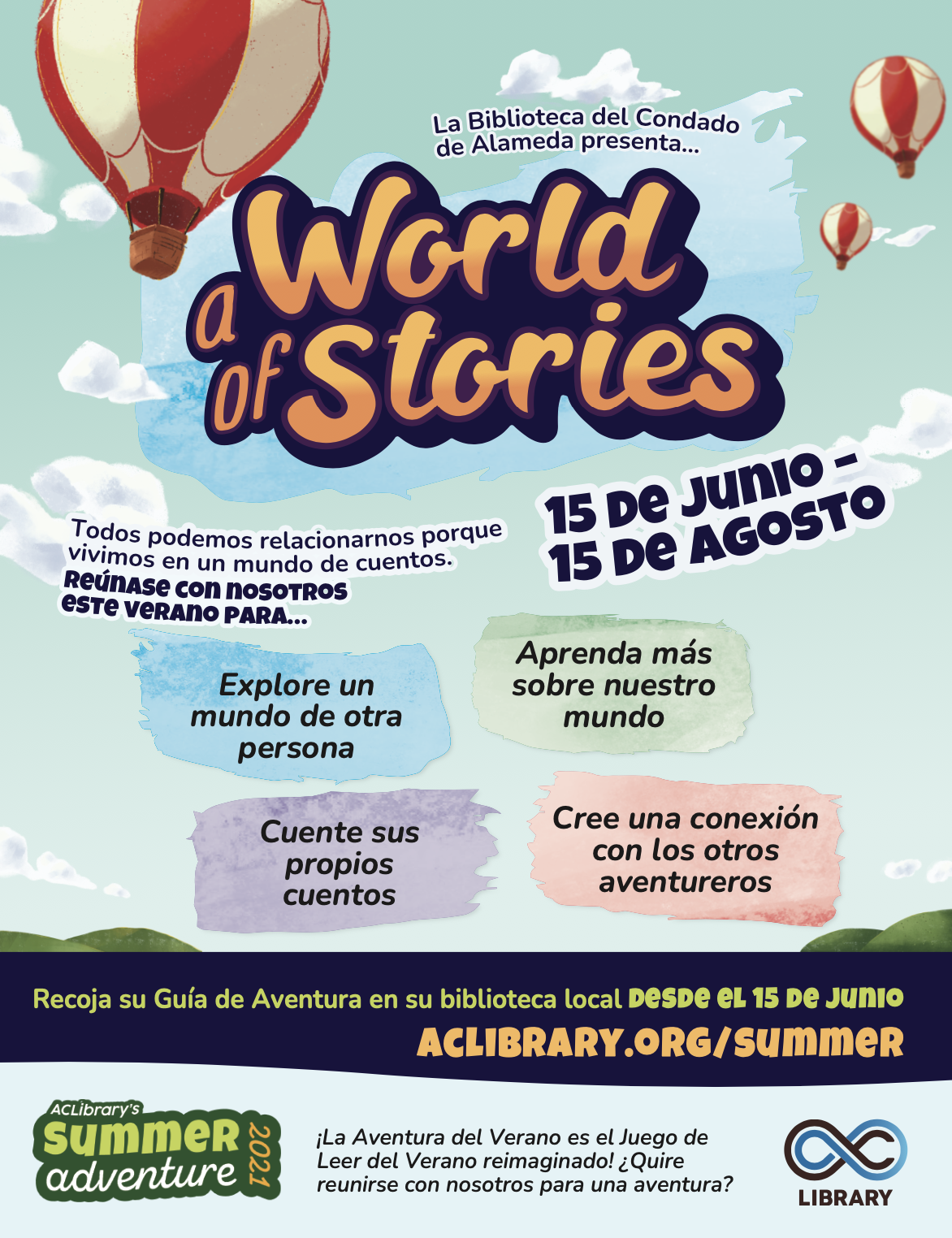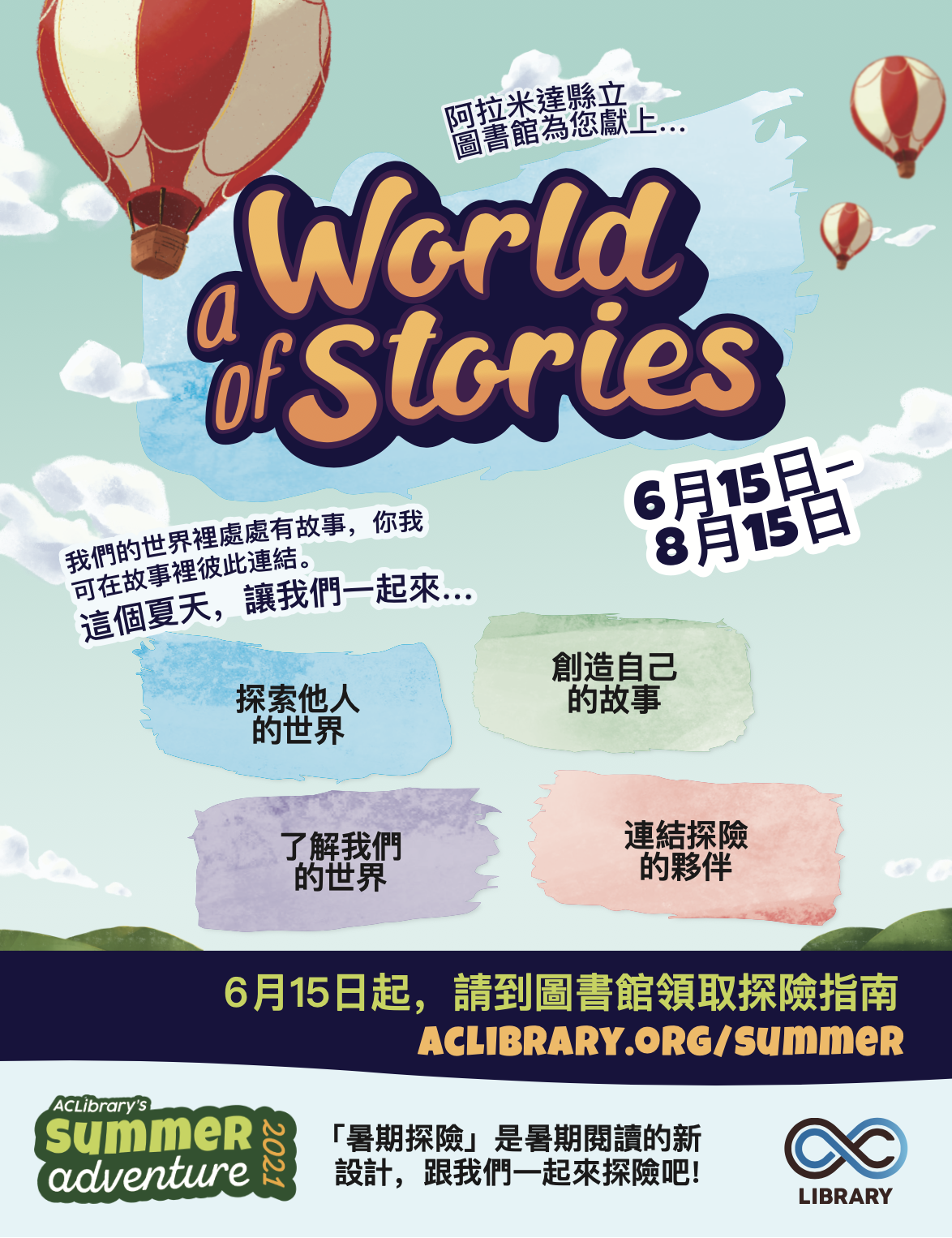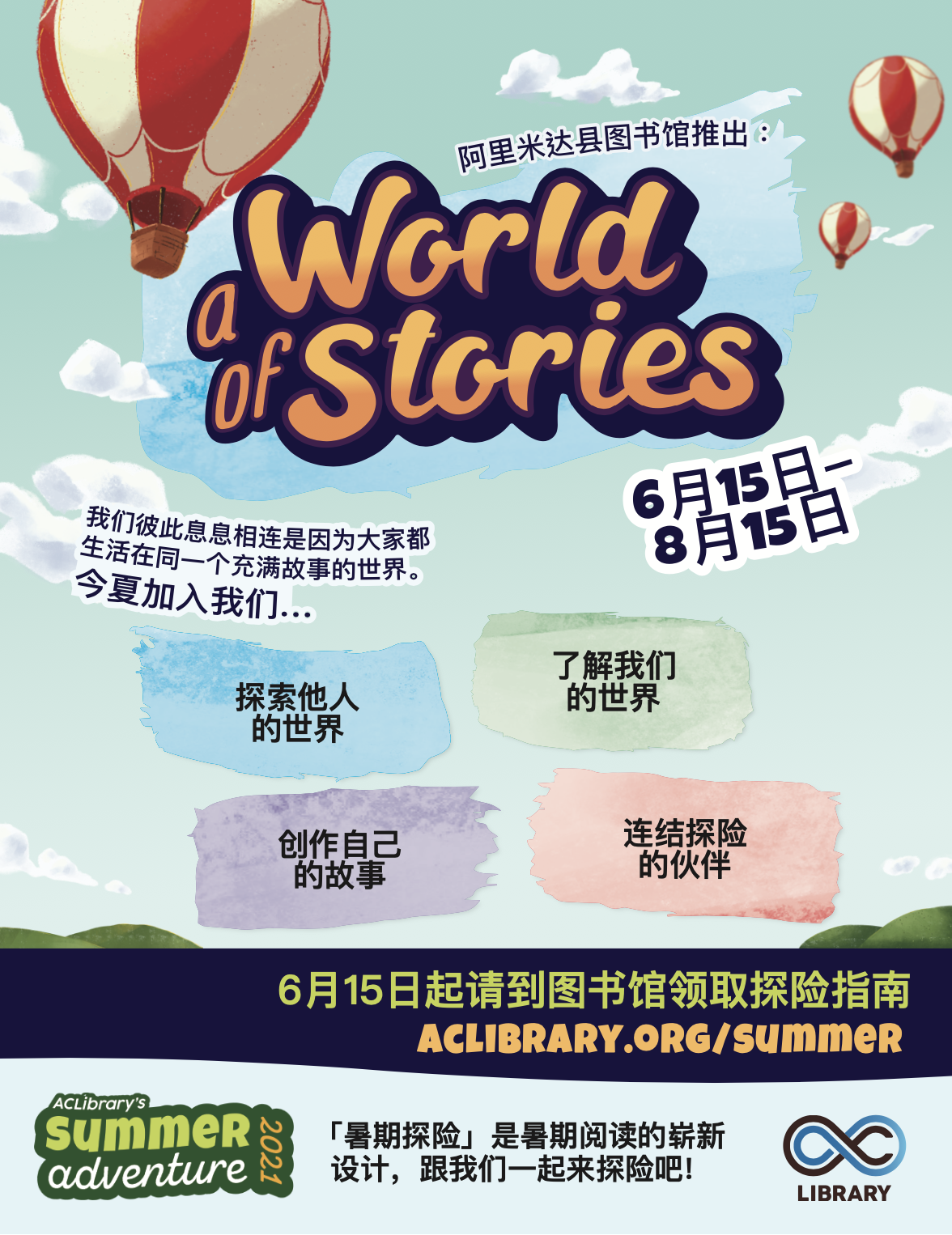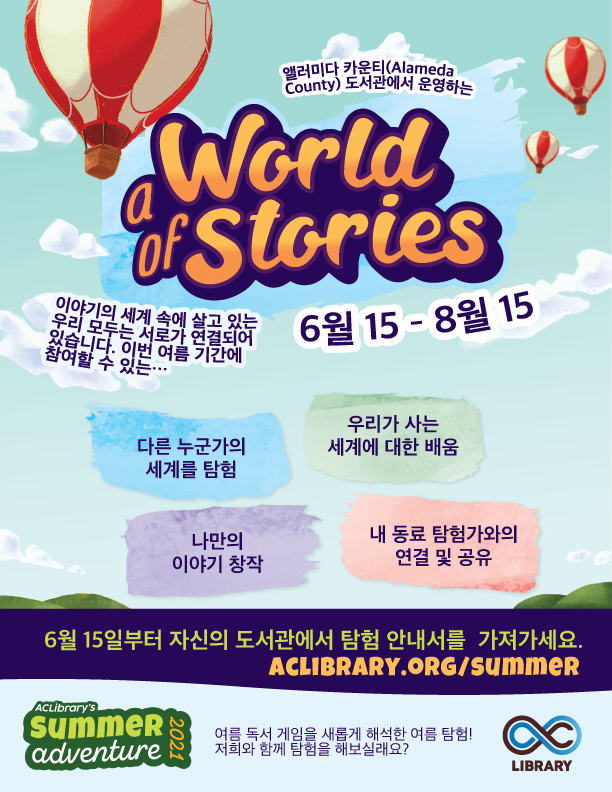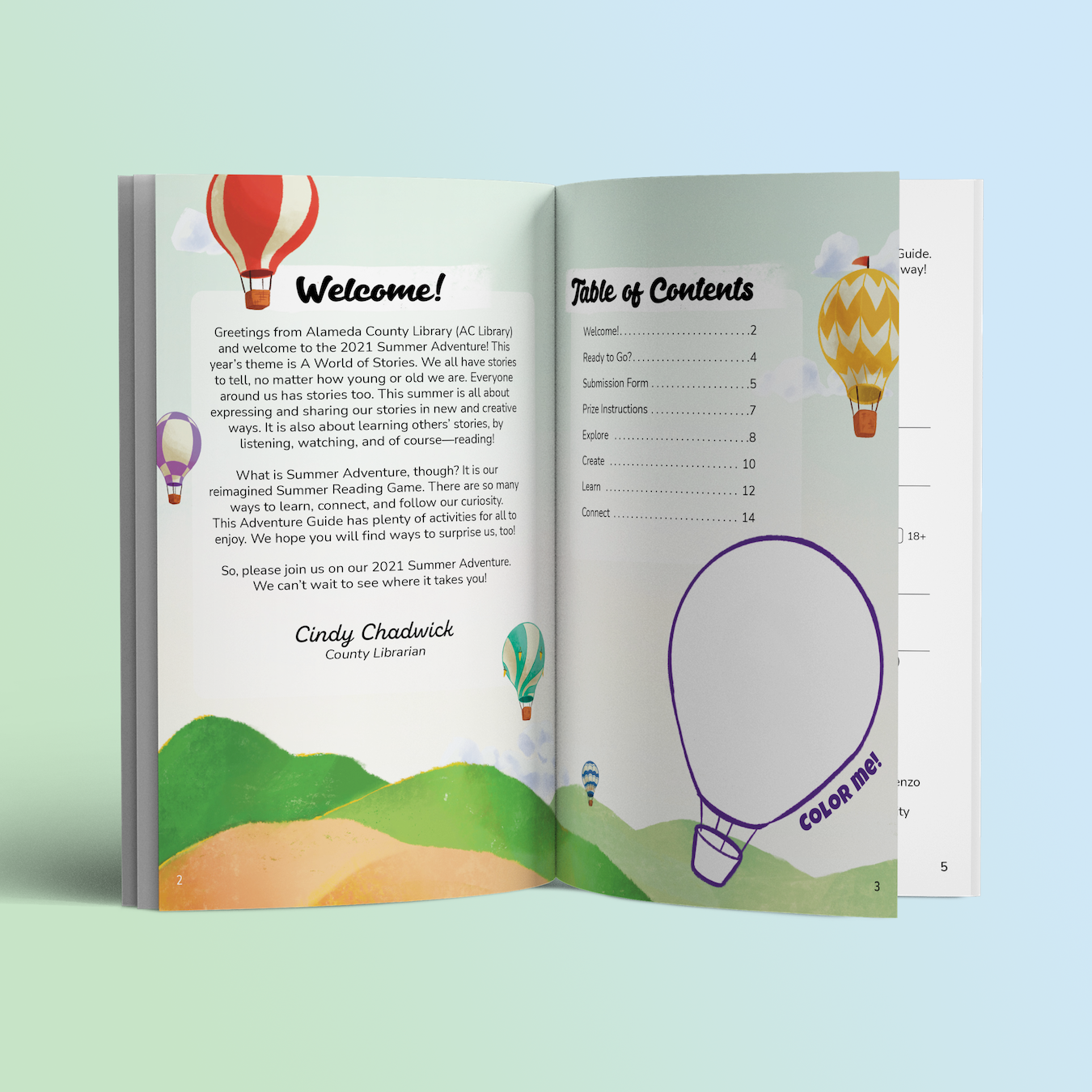 "*" indicates required fields